As promised - here are the instructions for making the ribbon and blossom drawer.

Have fun but if you get stuck, drop me a message and i'll try and help.

I'd love to see any that you make :)

Carolx



Bloom & Ribbon Drawers



To Make The Drawer

It is better to use as thick card as you can.

You can either make a 3 or 4 drawer, it's entirely upto you.

You will need a rectangle of card 2O.2cm wide by 25.2cm length



Measure in 4cm lengthways and 4cm widthways. You will to take out a little slice [as shown as the black sections on the diagram] so that it is easier to make up the box.

Now score each of the 4cm lines that you have made and fold them over.

Make up into a box.



OPTIONAL - [with the excess card left over from the a4 sheet of card, I cut 2 17cm x 4cm stripe and put them on the inside of the box just to reinforce it]

To cover the drawer – cut 2 strips of 4cm wide from 12x12" paper – i've used junkitz as it's a fairly heavyweight paper.



Make another 3 boxes in exactly the same way.



To Make The Sleeves

From A4 card

Cut 2 strips 26. 5cm x 12cm
Mark and score 4.4cm from each end



Join the 2 strips together to make a sleeve



To cover, cut 2 rectangles 14cm x 8 cm and cover the ends.

You only need to cover the ends on 2 of the drawers because you cannot see the top. You will only need to cover the very top drawer.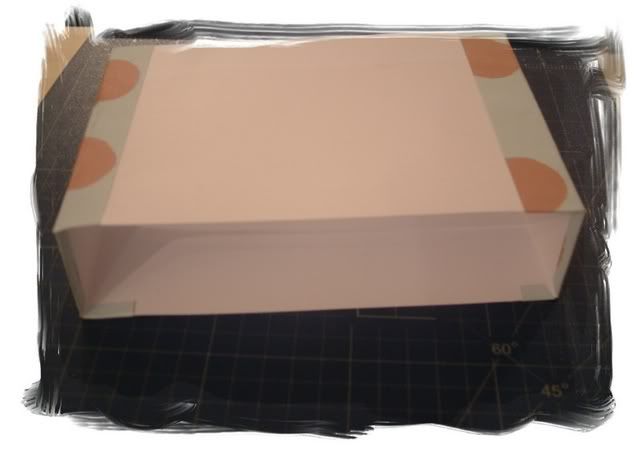 Here's your basic finished drawers



Don't worry too much about any rugged bits, it all adds to the character of the drawers.

Now it's down to your imagination – decorate the drawers as you want too.

The skys the limit!

Here's some pictures of the drawers that i've finished.

I had some card left over so i've lined the drawers with brown and pink bazzill