It must be that time again i guess!
I've been trying to figure out what i've been doing for the last few weeks. Firstly we bought a new caravan and then trotted over to Banbury to try it out.
We've gone a bit more upmarket than the folding camper we had originally, we've now gone to a 5 birthday with shower, hot water and even an oven! feels like utter luxury! I'm off again bank holiday weekend and staying in it for 4 days with my sister, Louise & Patchey (god help me!)
oh!, before i forget - yes, i did tow it and yes i did reverse all 22ft of it as well LOL
This saturday i am off for a meet up with my fabby friends - i bloody can't wait, feels like we havent seen each other for such a long time :( it'll be great to catch up again (thats if Em and i dont time warp this time!)
I've also been putting together a new venture. I think you all know that i support a collie rescue called Wiccaweys. Well, i was trying to figure out how i could make some money for them so i've come up with making customer collars and leads. They are available in lots of different colours and are £20 for the set. If anyone would like more info, please email me at
carolmillerdesigns@googlemail.com
. Here's some pictures of the sets i've made so far and Patchey sporting her new set :)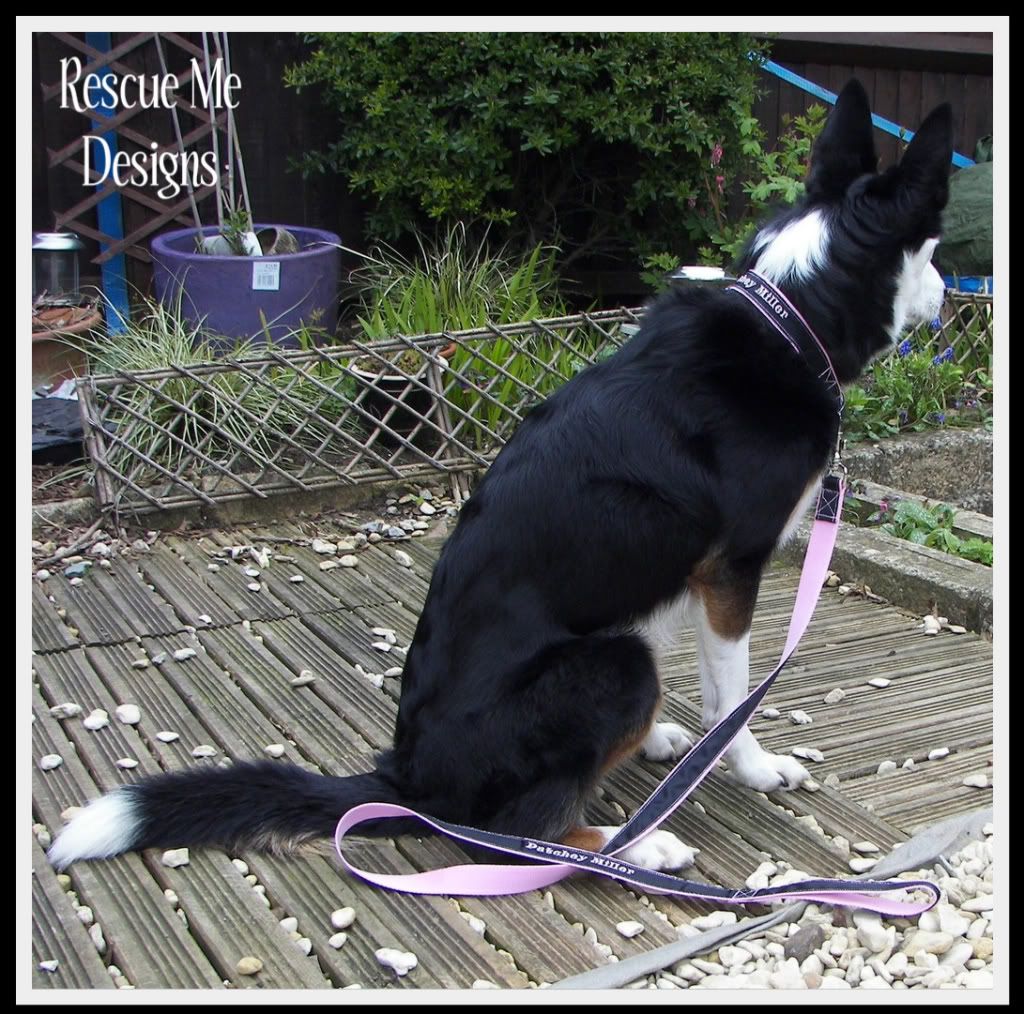 Finally, here's my layouts and card for this months DT for Sarahs Cards (
http://www.sarahscardsltd.com/
). This kit was just stunning and definately my favourite so far!