WOW! finally i can share one of my secrets.
I was so honoured to have been picked as a BOB 2007 for the altered category. I cant tell you how difficult it has been to keep it quiet all these weeks phew!
I had some fantastic prizes from l'il davies, basic grey, karen foster and sizzix. I took some
photo's of all my goodies but i'm sorry the piccies didn't turn out that great.
Just as an example there were 280 sheets of 12x12 paper from basic grey alone! how
very very lucky am i :)
I feel so proud and very lucky and there's lots of big smiley faces this end at the minute :)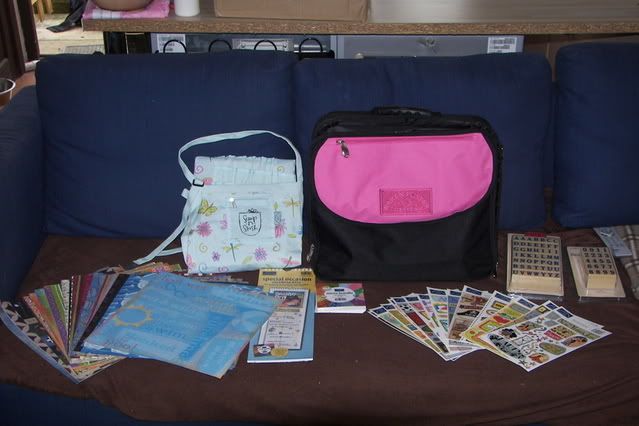 Life has been quite exciting this week. I've finished off my dt layouts for www.sarahscardsltd.com
for October (took me way longer than i thought blush!)

I also made a little purchase of a new embroidery sewing machine - in a word it's bloody awesome! i can convert photos to needlework patterns, download patterns and create my own embelishments -
how cool is that :)

The birthday cybercrop at UKS is now well under way and i was really honoured to be asked to
do a class. I chose the subject of felt and i'm so SO relieved that the class has gone down really well.



Over at Wiccaweys (www.wiccaweys.com) so many exciting things have happened.
They have got the money for the van which is just so exciting, they have had a few very special
visitors and i would like to thank Bex - thanks hun :)

That said, they are always trying to raise funds for this and that and so i've designed a christmas
stocking for them which is on sale for ??8.00 including the postage. We can substitute the collie
design for 100's of different designs so if anyone is interested please email me at carolmillerdesigns@googlemail.com




Think thats it for now - im off to cut out stockings!

xxx